Riverwalk Festival 2023
July 6, 7, & 8
THURS PM, FRI PM, SATURDAY ALL DAY
Thursday Night – July 6
Magic Bus
Magic Bus is a group that represents the 60's era, the music, the colorful, authentic clothing and delivers a performance that people would be able to relive their memories of the Woodstock era. This group consists of seven musicians that incorporate in their show guitars, drums, keyboards as well as harmonicas, tambourines and various percussion instruments.  With their incredible instrumental talents, combined with their outstanding vocal ranges, Magic Bus can recreate all of the music that is part of musical history, the Woodstock era.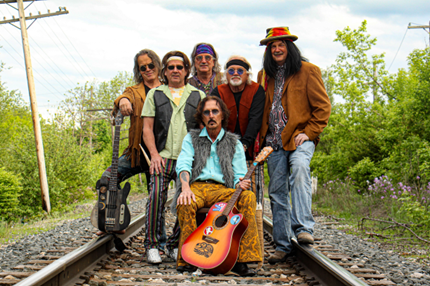 Thursday Night – July 6
Great Lakes Band
Great Lakes Brass draws from the New Orleans second-line & street music traditions. Trumpet, trombone, and saxophone playing familiar melodies driven by sousaphone and marching percussion of bass and snare drum. They honor the culture of brass bands, expressing the pulse of communities; celebrating life, mourning loss, and looking ahead.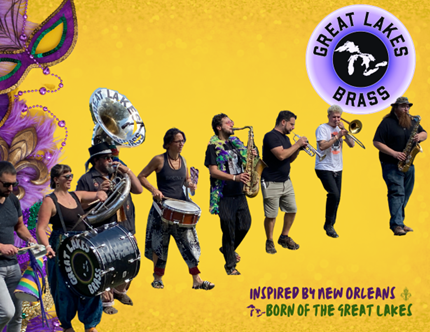 Friday Night – July 7
Steve Hilger & The River City Rollers
For 2023, Steve Hilger teams up with three members of The Steve Hilger Band, called The River City Rollers, for a high-energy electric Chicago and Texas Blues show! Steve Hilger has been writing, playing and performing blues for over 50 years. For the last 15 years, he performed as The Steve Hilger Band and also as an acoustic duo: Hilger & Devos. The Steve Hilger Band is a high energy electric blues band in its 15th year of performance.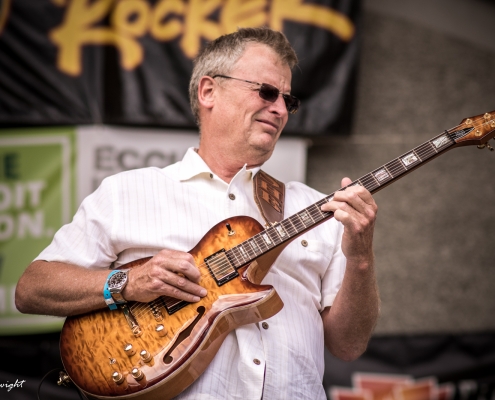 Saturday Night, July 8
Community Worship Service
7pm – 8:15pm
The Lowell Ministry Alliance is hosting a family friendly community worship service on the Riverwalk Stage.  Local churches from all over the Lowell community will be gathering together to celebrate our common faith in Jesus Christ.  This is a free event before the fireworks.  Bleacher seating, bring your own lawn chair or blanket to sit on.
Sponsored by:
About Us
The Chamber is made up of more than 300 businesses, clubs and organizations and we provide a wide range of services and events for our members and residential community.