Join us for Lowell Showboat Sizzlin' Summer Concerts Thursdays, June 13 – August 22.
Location: Riverwalk Plaza, 113 Riverwalk Plaza, Lowell, MI 49331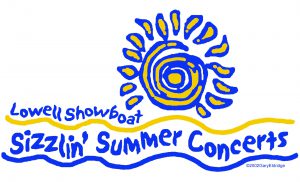 Line-up coming this Spring!
Applications for Performers at the 2019 Lowell Showboat Sizzlin' Summer Concerts are being accepted through January 1, 2019.
If you are interested in performing send a link to a website that includes the groups bio, video and contact information to the following email info@lowellartsmi.org.
Concert applications area reviewed by a selection committee representing LowellArts and Lowell Area Chamber of Commerce.
About Us
The Chamber is made up of more than 300 businesses, clubs and organizations and we provide a wide range of services and events for our members and residential community.