Saturday, September 24, 2022 – 8am to 11am
Presented By: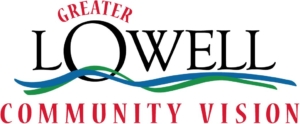 Lowell Area Schools, Lowell Charter Township, Vergennes Township, City of Lowell, Lowell Area Chamber of Commerce
At the Kent County Fairgrounds, Lowell, MI – enter at the Grand River boat launch and follow the signs!
You must live in the Lowell Area School District. Please present a tax bill and/or voter's registration card  plus  driver's license. One trailer/pickup truck load per household.
Load your items in following order of stations below.
Station Order – beginning at boat launch (South end of the Fairgrounds)
Trash – Appliances -Metal – Tire Recycling – Electronics
We WILL NOT Be Unloading Your Items From Your Vehicle

Trash Dumpsters – Lowell Community Vision

 
Furniture, carpeting, wood, clothing, glass etc.  No paint, liquid, gasoline, motor oils or antifreeze.  No liquids of any kind are accepted. 
Fee Charged for large furniture (anything larger that a recliner) & mattresses, $25 each item – Cash Only.
Appliances – Lowell Light & Power
Refrigerators, freezers, dehumidifiers & room ac
(rebates for LL & P customers)
Metal Recycling—Boy Scouts
Sheet metal, auto parts and engines (liquid drained), aluminum, copper wire, lawn chairs, lawn mowers, fencing (must be flattened & folded), mattresses,  appliances and anything metal.
Electronics Recycling – Comprenew – FEE CHARGED
Air cleaners, humidifiers, batteries (Alkaline, Lithium, Lithium-Ion, Ni-Cad, lead acid, etc.), cell phones and mobile devices, copiers, DVD players and VCR's, fax machines, gaming systems, GPS units, iPods, MP3 players, ink and toner cartridges, microwaves, medical equipment (non-hazardous), power tools (electric only), projectors, radios, stereos and CD players, televisions (complete sets only), various media (floppy disks, CD's, DVD's, memory sticks), small appliances, circuit boards, computers (desktops, laptops, main frames, tablets), docking stations, routers, hard drives, internal, external disk drives, keyboards and mice, modems, CRT, LCD TV's and monitors (any size), networking equipment, PDA's (Blackberrys, Pam Pilots), power cords, cables, wires, printers, scanners, ram/memory, Servers, server racks, tape back-up, optional refrigerants (No larger than dorm size fridge.)
There is a recycling fee for all Electronics .75 per pound –  Cash Only
Tire Recycling  – Kent County DPW  – Limit 10 tires per vehicle
Passenger tires only (car, SUV or pickup truck), no semi, tractor or loader tires, tires must be off the rim.
There is NO HAZARDOUS WASTE this year.
About Us
The Chamber is made up of more than 300 businesses, clubs and organizations and we provide a wide range of services and events for our members and residential community.