Save the Date for Community Clean-up!
Saturday, September 25, 2021 – 8am to 11am
Continue to watch our page for updates on this event.  A lot has changed on what we can accept going forward.  At this time we are planning on having Trash Dumpsters, Appliances, Metal & Electronic Recycling (Fee Charged for all Electronics of .75 per pound).
There will be no Hazardous Waste this year, we anticipate its return for 2022.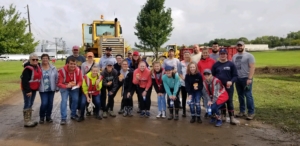 Load your items in the order on the map.  This will make unloading easier and speed up the process!

Why are we charging to recycle electronics?  Aren't they valuable?

By reimagining the way we handle waste, we can generate change. Visit the Kent County Department of Public Works website to learn more.
About Us
The Chamber is made up of more than 300 businesses, clubs and organizations and we provide a wide range of services and events for our members and residential community.